Let us help train your furry family member!


Board and Train (Boot Camp)

Are you currently seeking a skilled and highly-rated dog trainer?
We are JPK9Academy Dog Training, a renowned dog training and boarding facility with a stellar 5-star rating. Our comprehensive obedience training programs cater to dogs of all ages. If you are a proud owner of a puppy or a young dog and seek effective and suitable training, we encourage you to get in touch with us today! To gather further information, kindly fill out the form provided below.
Dog Training Programs For Any Breed, Age or Behavioral Issues. JPK9Academy provides services in Elk Grove , Sacramento, Carmichael, Davis, Folsom, Rocklin, Lincoln, Fair Oaks, Walnut Creek, San Francisco, Vacaville, Placerville, Stevens Creek, Natomas, Fairfield, Suisin City, Discover Bay, Antioch, Tracy, Fremont, Concord, Brentwood, Livermore, Union City, Hayward, San Leandro, Alameda, American Canyon, Napa, Woodland, Dixon, Orangevale, El Dorado Hills, Granite Bay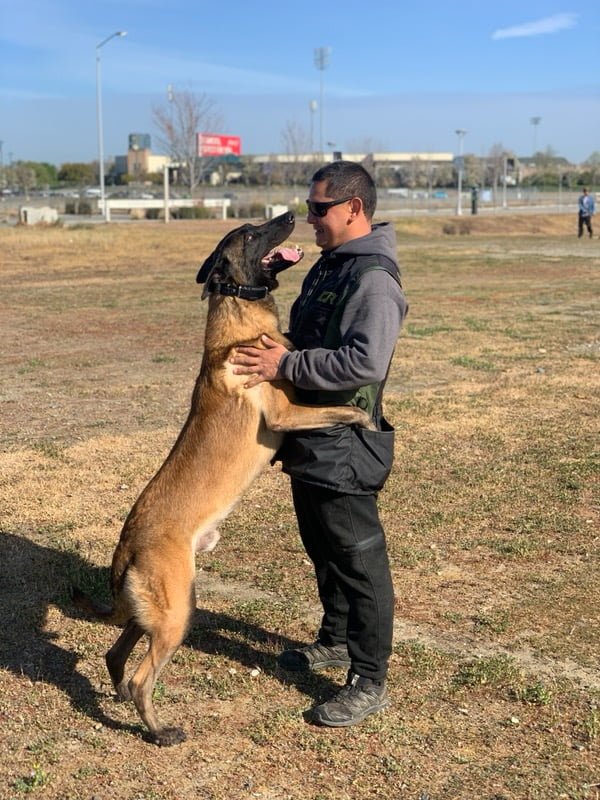 Is a Board and Train program necessary for my dog's training?
Are you considering a board and train program for your dog? If you struggle with maintaining consistency in their training due to time constraints or lack of ability, our program may be the perfect solution. Consistency and repetition are key in dog training, as every interaction with your pet is a learning opportunity. Our Board and Train program provides a controlled environment for your dog to learn the desired behaviors, not only correcting existing issues but also establishing a solid foundation to prevent future problems.
All dogs require training. Are there any behaviors that your dog is displaying that you find unpleasant? Does your dog have the ability to sit and stay in any environment, walk calmly on a leash, or exhibit any behavioral problems? Is your dog reactive or hostile towards other dogs or people? If so, a board and train program may be the best option for you. These programs provide your dog with a structured and concise training plan. During this program, your dog will receive clear and consistent training and communication. Dog training is simply a matter of forming habits. We accomplish this through repetition and consistency. A board and train program guarantees that our experienced trainers will provide this consistency.
The duration of our board and train program varies from three to six weeks, depending on the specific needs of your dog. Your dog will be provided with a clean and climate-controlled environment during their stay. Our highly skilled trainers will conduct multiple one-on-one training sessions with your dog. Additionally, your dog will have the opportunity to engage in playtime and receive cuddles while in our program. As part of our board and train program, we take the dogs on field trips to expose them to real-life environments. Rest assured, your dog will be under constant supervision 24/7. Throughout the program, you will receive regular updates, including photos and videos, to track your dog's progress. Our goal is to establish a solid foundation in basic obedience training for your dog, which will benefit them throughout their entire life.
What are the steps involved in our Board and Train Program?
Initially, our focus is on ensuring your dog feels comfortable and settled. Simultaneously, we establish a means of communication with your dog, fostering a connection that is essential for progress. Without this bond, our efforts would be futile. Once we have established effective communication and gained insight into your dog's motivations, we can address its unique training requirements. Gradually, we introduce more challenging distractions and triggers to further develop your dog's skills.
What Distinguishes Our Board and Train Program?
Our team of trainers has extensive experience working with dogs of all breeds, having trained hundreds of them. This experience has enabled us to develop customized training programs that cater to the unique needs of you and your furry friend. We take the time to understand your dog's personality and learning style, and tailor our training approach accordingly. We don't believe in one-size-fits-all training programs, as every dog is different. Our trainers build a strong bond with your dog and are genuinely invested in their success.
What is included in this training?
Our training courses cover a wide range of topics, including crate training, separation anxiety, potty training, and behavioral issues. We believe in immersing your dog in a well-defined and consistent training plan that not only addresses existing problems but also establishes a solid foundation to prevent future issues from arising.
We ensure your dog enjoys a clean, supervised, and temperature-regulated living environment
Customized coaching sessions with our expert trainers
Trips to real-life environments to apply theoretical knowledge in practice
Weekly updates of your dog's progress via social media
Pictures and videos of your dog's progress via social media
Conveniently communicate with your trainer through email, phone, and text for quick and easy access
Attend a thorough go-home session where you will learn valuable techniques to effectively communicate and cooperate with your dog, while also witnessing the impressive strides they have made in their training
5 group sessions included with any course
How to move forward with training?
We commence by assessing your dog and its living environment, taking into consideration your input as the owner to identify areas of success and areas that require improvement. Our aim is to comprehend the dog's living situation thoroughly. Additionally, we thoroughly evaluate your dog's behavior and temperament to gain a comprehensive understanding of how it will adapt to its living conditions.
Our primary focus is to determine the most suitable means of communication with your dog and provide you with the necessary guidance to establish a meaningful relationship with your four-legged friend. As proficient trainers, we possess a wide range of training tools and techniques that enable us to assist you in effectively communicating with your dog
Our approach centers around your needs and offers a means to address issues or establish effective communication with your canine companion. As trainers who value balance, we present you with multiple methods to interact with your dog. Our skilled trainers will work with you individually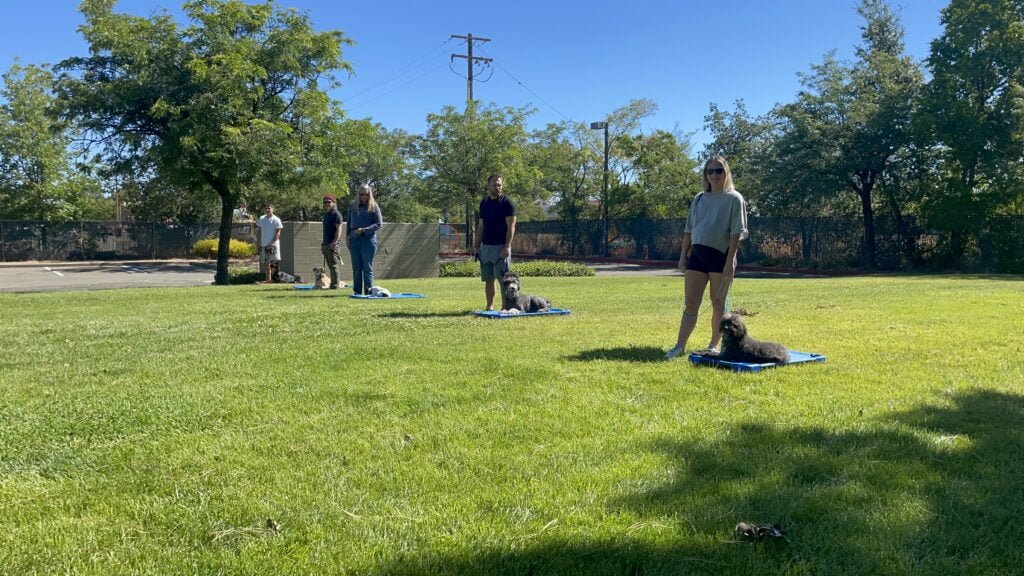 Dog Training Questions and Answers

Dog Training Courses For Any Breed, Age or Behavioral Issues.
JPK9Academy Dog Training is located in 4202 Point Pleasant Road, Elk Grove, CA 95757

By appointment only!
For additional questions you can call us at 916-571-0157
Schedule A Consultation Below.